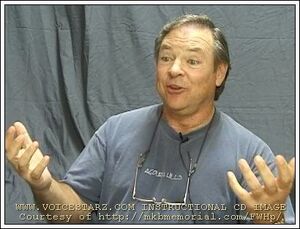 Franklin W.endell "Frank" Welker (born March 12, 1946) is a veteran American actor, who specializes in voice acting. He is responsible for a broad spectrum of character voices and other vocal effects that have appeared over the last 40 years in American television and motion pictures.
Welker is listed as number one on the "All Time Top 100 Stars at the Box Office" list by the film website The Numbers, not as a box office draw, but in terms of the total revenue generated by the films he has participated in.
Roles
Ad blocker interference detected!
Wikia is a free-to-use site that makes money from advertising. We have a modified experience for viewers using ad blockers

Wikia is not accessible if you've made further modifications. Remove the custom ad blocker rule(s) and the page will load as expected.